Here are the 5 best AK-47 skins in AK-47CSGO and what they cost
The AK-47 is a must-use gun in Counter-Strike: Global Offensive, but what are the best skins?
There are a boatload of different skins for the best assault rifle in the game of all sorts. Some are bright and colorful while others accentuate the normal coloration of the AK-47. But with almost 10 years of skins to pick from, there are loads of options to choose. Here are the best AK-47 cosmetics available in CSGO.
The best AK-47 skins in CSGO
There are an abundance of AK-47 skins available in CSGO but not all of them are especially attractive. With that in mind, it's worth finding different high-quality skins at different price points. These are the best options available and how much they cost to buy outright. Though some can be acquired via unboxing or tradeups, the best option is likely to buy them outright through the Steam Marketplace.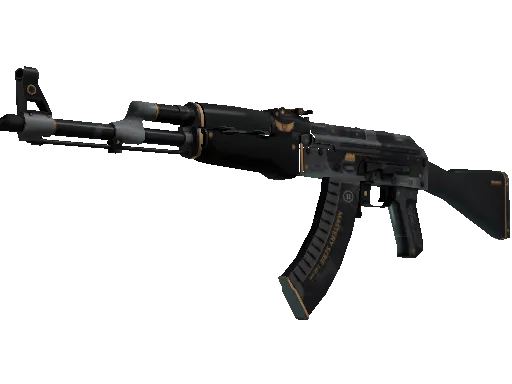 5. Elite Build ($1)
The best budget AK-47 skin for thrifty CSGO players is the Elite Build. While most other common, low-price AK-47 skins are generally ugly with earth tones, the Elite Build goes in a different direction. Elite Build AK-47s are a fetching matte black that is very distinct from the base rifle. They start at just about $1 for the battle-scarred version, but players might want to consider spoiling themselves with the minimal wear version, which costs only about $2.
4. Point Disarray ($10)
If you're looking for an AK-47 skin in CSGO that stands out but has a reasonable price tag, the Point Disarray is probably the best value. Its shattered glass pattern with red and blue coloration makes this skin pop out in a way no other AK-47 in this price range does. Battle-scarred quality runs for just $10 but players can get a factory new one for under $40.
3. Neon Rider ($20)
Speaking of skins that pop out, there aren't many AK-47 skins in CSGO that are as identifiable as the Neon Rider. Its neon blue butt and handguard with its hot pink handle and magazine make it one of the easiest guns to spot in CSGO. Despite that, it comes at a relatively low price, starting at just $20 USD for the battle-scarred version. Factory new go up over $100, but for anyone wanting to stand out, there isn't a better option.
2. Case Hardened ($110)
Case Hardened skins are primarily equated with knives, but there are several guns that can be found in this style. The AK-47 is easily the best-looking among them and it's one of the best skins for the gun, period. There's a significant price increase between these two guns but for anyone that wants to show off without having to mortgage their house, this is the way to go. It starts at $110 for the battle-scarred version, with the factory new quality fetching almost $500. There are also StatTrak Case Hardened AK-47s, which range in price from $210 to $600.
1. Gold Arabesque ($1,600)
Looking to really show off and have a lot of money to burn? Well, check out the Gold Arabesque. This is the newest skin on this list as part of the 2021 Dust 2 collection and has only been available since September 2021. Despite that relative newness, this is widely looked at as one of the best AK-47 skins in CSGO and has a price tag that reflects this. It starts at $1,600 with factory new usually costing over $5,000. The higher-quality finishes aren't even available on the Steam community market.
StatTrak Fire Serpent is the most expensive AK-47 in CSGO
There are loads of dazzling, glitzy, gaudy AK-47 skins in CSGO, but the most expensive one is relatively low-key.
The Fire Serpent was a part of the Bravo Collection, released in September 2013 as part of CSGO's second operation. Skins of the time aren't nearly as fancy as those of today, which is certainly the case here. The Fire Serpent AK-47 isn't so much a skin as it is a decal depicting a dragon.
Despite that, it's long been a sought-after skin. A factory new StatTrak Fire Serpent fetches over $8,000 on trading sites.